Prof. Dr. Azim Jahangir Khan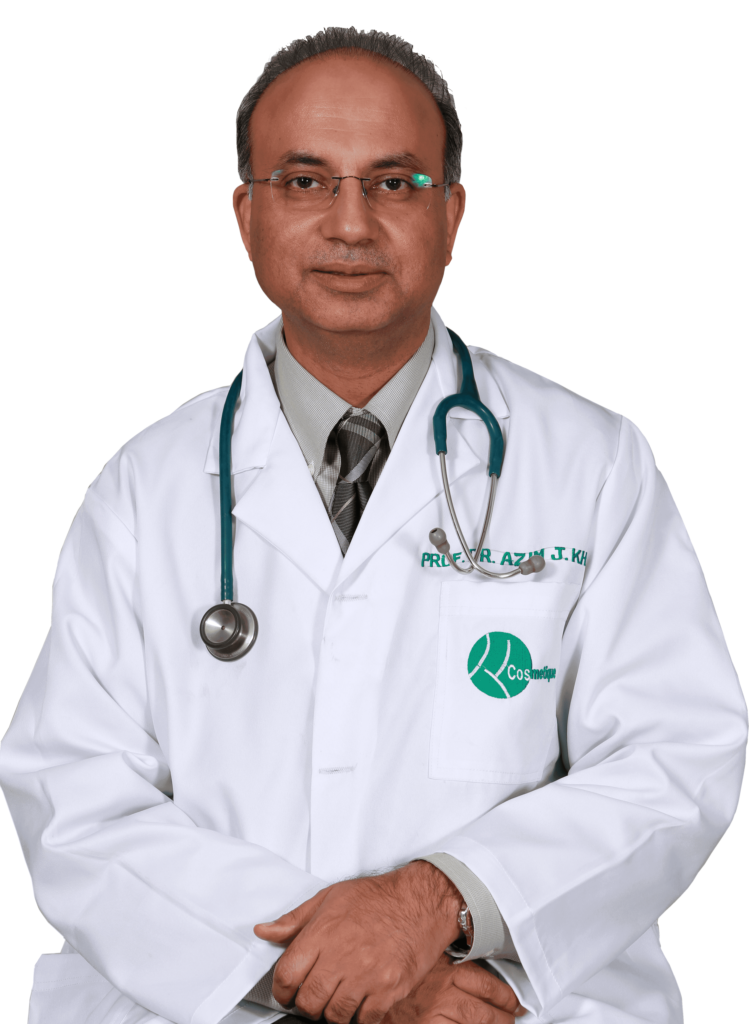 Prof. Dr. Jahangir Khan is very well-known as one of the Best Skin specialists in Lahore. He is a renowned dermatologist & Cosmetic surgeon known nationally & internationally. He is considered a pioneer in this medical field as he has successfully done several skins care procedures.
Furthermore, he guarantees to protect your health and help you enhance your beauty. Whether it is a case of rejuvenating facial, mini lift, relief from unwanted wrinkles, liposuction, or any other issue, he is always available as the Best Skin specialists in Lahore at Cosmetique in the hour of need to assist his patients.
M.B.B.S., M.D. (U.S.A), F.A.A.D. (U.S.A), F.A.A.C.S. (U.S.A), F.A.S.D.S. (U.S.A) F.A.S.L.M.S. (U.S.A) F.R.C.P. (U.K) F.A.S.H.R.S. (U.S.A) F.A.S.L.S. (U.S.A) M.A.C.P. (U.S.A)
Diplomate, American Board of Dermatology -Skin Specialist
Diplomate, American Board of Internal Medicine – Skin SpecialistFellow, American Academy of Cosmetic Surgery
Fellow, American Society for Dermatologic Surgery
Fellow, American Society for Liposuction Surgery
Fellow, American Society for Hair Restoration Surgery
Fellow, International Society for Hair Restoration Surgery
Fellow, American Society for Laser Medicine and Surgery ​