DO YOU DESIRE A CHANGE IN YOUR PHYSICAL APPEARANCE BY SKIN REJUVENATION TREATMENT?
Laser skin resurfacing significantly diminishes blemishes including wrinkles, sun damage, and acne scars. Other imperfections can make you feel self-conscious. The best skin rejuvenation treatment in Lahore, Pakistan uses intense laser pulses to target damaged or dead skin cells. Thereby paving the way for a complexion that looks younger. The best aesthetic clinic in Lahore offers skin rejuvenation treatment to those with a wide range of skin types
Experts Opinion By Dermatologists Of Best Aesthetic Clinic For Skin In Lahore
Who is eligible for laser skin rejuvenation treatment ?
Anyone who wishes to manage unwelcome indications of aging and sun damage should consider laser skin resurfacing. The best aesthetic clinic in Lahore can treat rough skin texture and scaly spots. Other problems that are often resistant to topical treatment. Cosmetique staff creates individualized plans that produce the best outcomes.
We assess your complexion and go through expectations before treatment. Even people with sensitive skin can benefit from skin rejuvenation by utilizing our technology. But, it might not be appropriate for everyone. Optimal candidates are free of lesions, cold sores, lesions, and active acne. Moreover, we advise staying out of the sun beforehand because lasers can exacerbate side effects including redness and irritation.
What happens during a laser skin resurfacing procedure and where is it done?
Laser therapy can target areas other than the face and neck if necessary. Depending on how intense the operation is, the process can take anywhere between 30 and 60 minutes. Depending on how quickly you are recuperating, your downtime could be 2 to 7 days. Cosmetique uses an ablative 2940 ErYag laser to deliver fractionated pulses of laser energy at different depths in the skin. 
This promotes normal cell renewal and firms up saggy or wrinkled tissue. Soon after receiving therapy, patients find that their skin tone and texture have improved.
Lahore's Top Skin Clinic: Your First Step Toward Clean Skin
The Institute Cosmetique, Dermatology, Laser, Hair Transplant, and Liposuction & Cosmetic Surgery Center, the best skin clinic in Lahore, Pakistan, is the place for you if you're searching for the best dermatologist in the city. For any skin, nail, or hair-related disorders, you may find a group of the best skin specialists in Lahore here. You can receive any skin treatment under the capable supervision of qualified top dermatologists in Lahore, Pakistan, regardless of whether you have eczema, psoriasis, vitiligo, skin allergies, acne, alopecia, hair loss, nail fungus, or any other skin, nail, or hair-related disorders.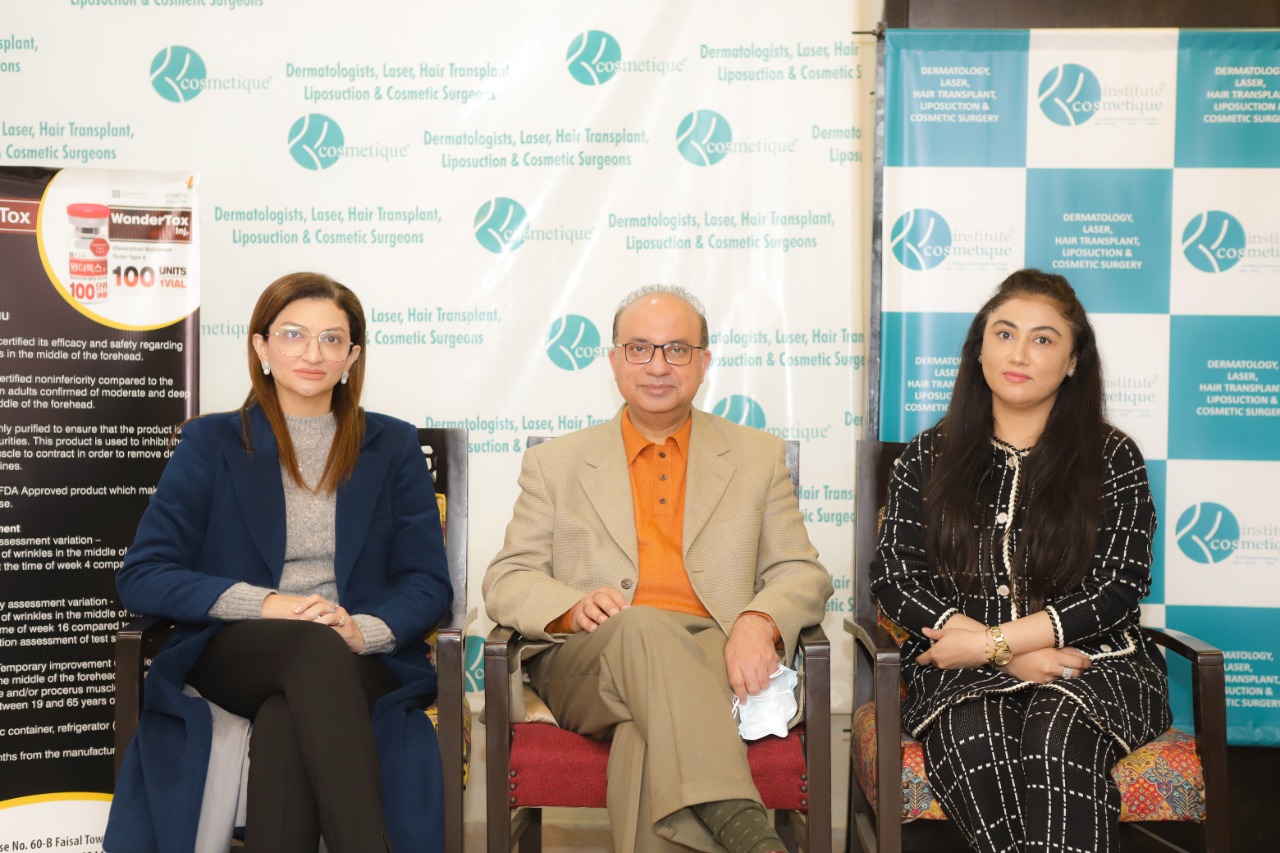 Working skin resurfacing methods
We recognize that having laser skin resurfacing can make you feel uneasy.  However, Cosmetique is available to answer any queries or address any worries you may have related to the best skin rejuvenation treatment in Lahore Pakistan.
We assure you that we employ only the newest technology. Our knowledgeable staff is committed to providing the best possible care.
Do you desire a complexion that is younger and more even? With our help, your wishes can come true. Schedule a consultation with Cosmetique, to find out more about this well-liked laser procedure. What it can do for your complexion. Your skin will appreciate it. To schedule an appointment at the top diagnostic or dermatological facility in Lahore. Call the cosmetique (skin specialist johar town) service at 03-111-077-111 or Whatsapp: at +923117770915 as soon as you can.
Chemical peels are a common treatment for skin rejuvenation. Moreover, a solution is applied on the skin during a chemical peel, causing the skin's outer layer to peel away. To reveal new, fresh skin beneath. The appearance of age spots, fine lines, wrinkles, UV damage, and acne scars can all be improved by chemical peels.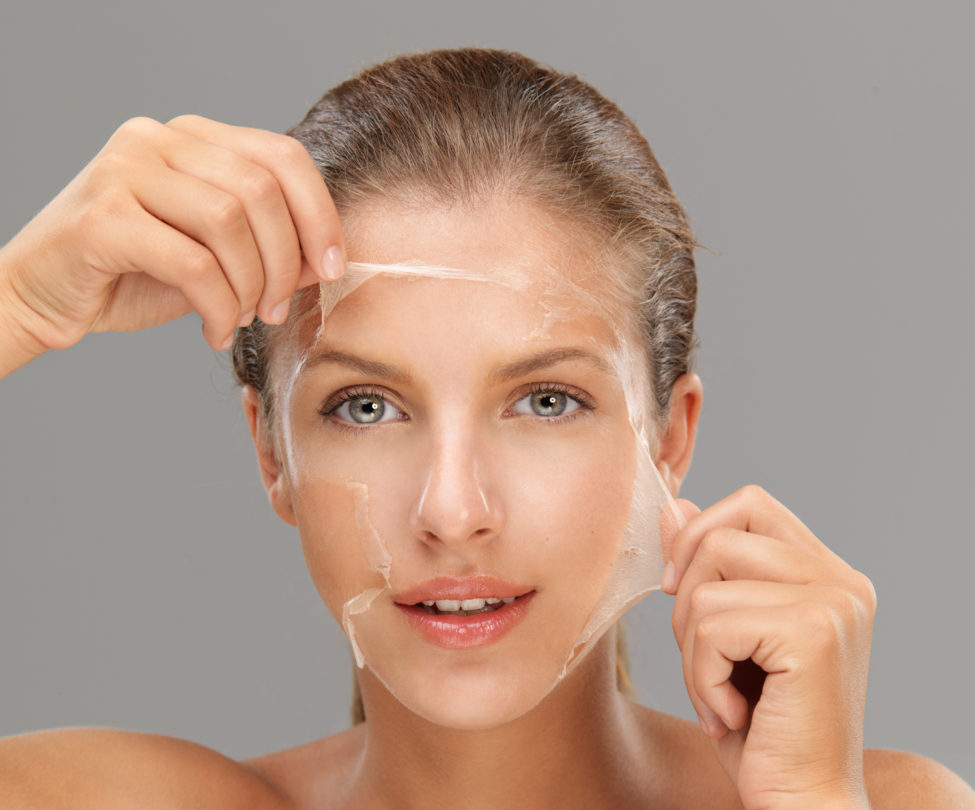 Firstly, the outer layer of the skin is cut using a laser during this operation, which promotes the production of new collagen. Hence, it enhances the texture and tone of the skin. , several skin issues, such as fine lines, wrinkles, acne scars, and sun damage, can also be treated with laser resurfacing. Furthermore, dermal fillers are another option for skin rejuvenation. These are injectable procedures that can be also utilized to give the skin some volume back. Lessen the visibility of wrinkles. And enhance the skin's general texture and tone. The cheeks, lips, and areas around the eyes are just a few of the areas that can be treated with dermal fillers.
Since, there are many options available for skin rejuvenation, from simple, non-invasive procedures to more advanced treatments. 
The key to achieving optimal results is to work with a qualified and experienced skin care professional. Who can assess your individual needs and recommend the best skin rejuvenation treatment in Lahore, Pakistan for you?  
With the right approach, you can achieve a more youthful, vibrant complexion and feel confident in your skin at any age.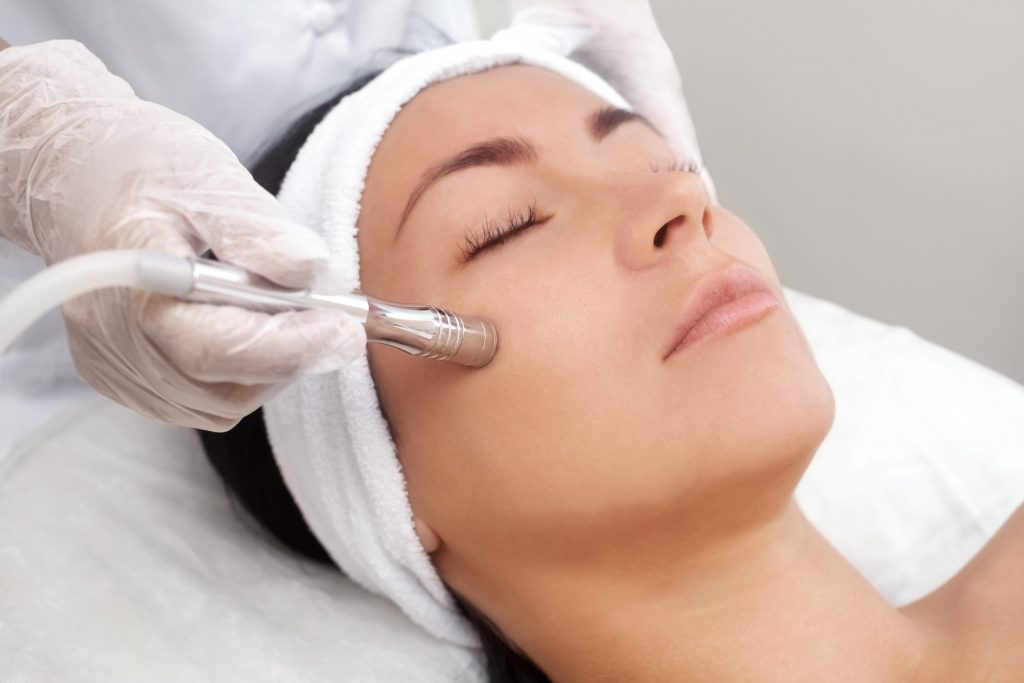 Microdermabrasion is basically a non-invasive treatment for skin rejuvenation. Therefore, it is a handheld instrument that serves to spray tiny crystals into the skin during this technique. It gently exfoliates the top layer. This skin rejuvenation treatment can help to reduce the appearance of fine lines, wrinkles, and hyperpigmentation.
Health insurance does not cover laser skin resurfacing because it is a cosmetic operation.
The cost of using different types of lasers varies. The cost of non-ablative laser treatments is approximately $1,031 for each session. 
Whereas the cost of ablative laser treatments is approximately $2,330 per session.According to the American Society of Plastic Surgeons (ASPS). NOTE: CHANGE THE RATES
The number of sessions required, and the location being treated influence the total cost. 
Also, some best dermatologists in Lahore with more training may bill for additional sessions. Until you get the results you want from laser resurfacing, you probably need several sessions.
Expectations for the surgery
The laser skin resurfacing targets the upper layers of your skin while heating the lowest layers of the dermis. Which encourages the production of collagen.
New collagen fibers should aid in the development of new skin that is firmer and smoother to the touch.
Following Are The Procedures Done At Cosmetique Institute, Lahore Pakistan For Best Outcomes Of Skin Rejuvenation Treatment
How many laser treatments will I require?
For best outcomes in Lahore, doctors may advise 3 to 5 sessions. However, more aggressive therapies might need fewer. 
In order to give your skin ample time to repair and rejuvenate, we often space out our sessions.
How to get your skin ready for laser therapy?
To ensure that you benefit fully from your laser treatment, Cosmetique may offer skin rejuvenation treatment in Lahore. A thorough maintenance plan. In order to prevent sun damage, this includes avoiding products that contain harsh chemicals or substances and using sunscreen daily. 
Using moderate cleansers and drinking plenty of water will hasten your recuperation
The steps in the procedure are as follows
For laser skin resurfacing, your skin must be prepared. This entails a sequence of therapies completed a few weeks before the procedure of skin rejuvenation treatment. Making your skin more resistant to medical treatments is the aim. It may also lessen your vulnerability to adverse consequences. Your doctor at best skin rejuvenation treatment in Lahore Pakistan will apply a topical anesthetic to the treatment region on the day of the operation.
This makes the procedure more comfortable and less painful for you. The best doctor in Lahore may prescribe sedatives or painkillers when treating a large area of skin. Then, they will clean the skin to remove any remaining oil, dirt, or bacteria. Your best doctor in Lahore starts the procedure with the chosen laser.  The laser slowly circles the targeted skin area. After finishing the operation, the doctor will wrap the treated region to help the skin recover.
What to anticipate from recovery and aftercare
Dermatologic surgeons do not consider laser resurfacing operations as surgeries. After the procedure, you can leave your doctor's office right away.
To ensure that your skin heals properly, you require rest and recovery. You are less likely to experience adverse effects as a result, and you also get the outcomes you want.
What to anticipate from the outcomes
Although there is less of a chance for adverse effects with non-ablative laser treatments. You could require more than one session to get the results you want. On the other hand, ablative lasers might resolve your issues in a single session. Depending on how thoroughly the initial issues are addressed, different people have different results. Once your best skin rejuvenation treatment in Lahore, Pakistan sessions are over. 
You can anticipate that your outcomes will last for a number of years. The effects, meanwhile, are not long-lasting. The process might need to be done again at some point.